New Menu Items Are Coming To Falasophy!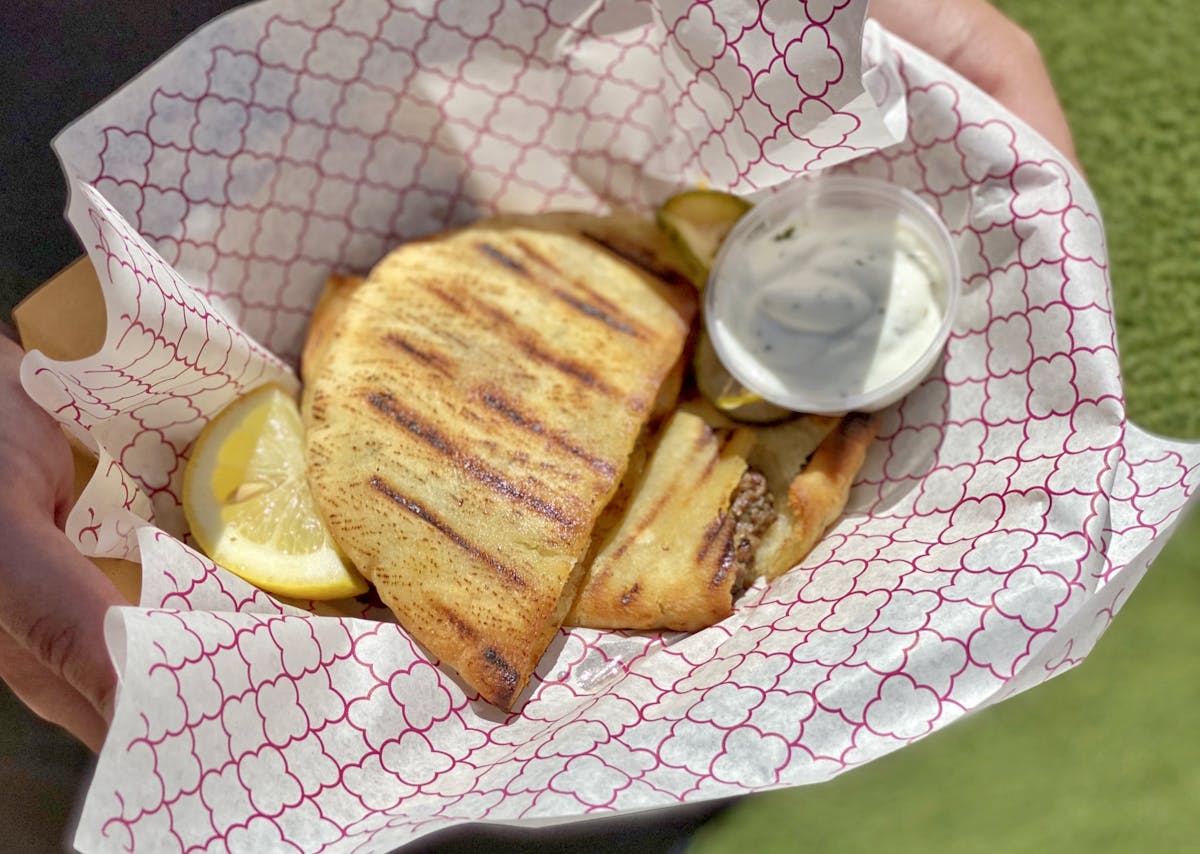 Here's a look at one of Chief Falasopher Rashad's favorite dishes as a kid, "arayes" as they are called in his native Lebanon. Arayes, translated from Arabic as "brides", are a tasty snack consisting of grilled pita bread stuffed with spiced ground beef, garlic, onions, and tomatoes.
To bring this irresistible composition of spiced meat and crispy bread to our Falasophy disciples, our Chef has created our own Grilled Pita Sliders, We take our savory ground beef "kafta" and grill it right into a pillowy pita bread. Dip them in our tzatziki or garlic sauce for a bite unlike any burger you have had before!
Yes, it's as good as it sounds.
Grilled Pita Sliders are available starting this weekend!
While our dining room will soon reopen, there is plenty of outdoor seating for your convenience.
See you soon!